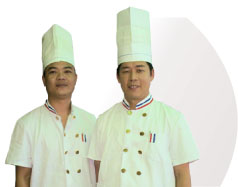 Overlooking the panoramic view of Grand Bay, our main restaurant serves lunch and dinner and offers you an exquisite Chinese Cuisine.
Our talented, experienced chefs create authentic Chinese dishes using fresh ingredients and traditional Chinese recipes. Exotic sauces and flavors intermingle on your plate, and the hot, tangy aromas waft up to meet your nose.

Whether you enjoy Stir Fry, Chop Suey, or Sweet and Sour, our experienced chefs serve up mouth-watering meals that pass muster with the finickiest of palates.

If you prefer to stay at our bar, you can enjoy some of our local cocktails.